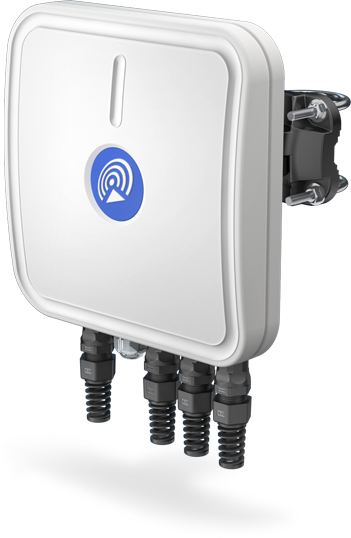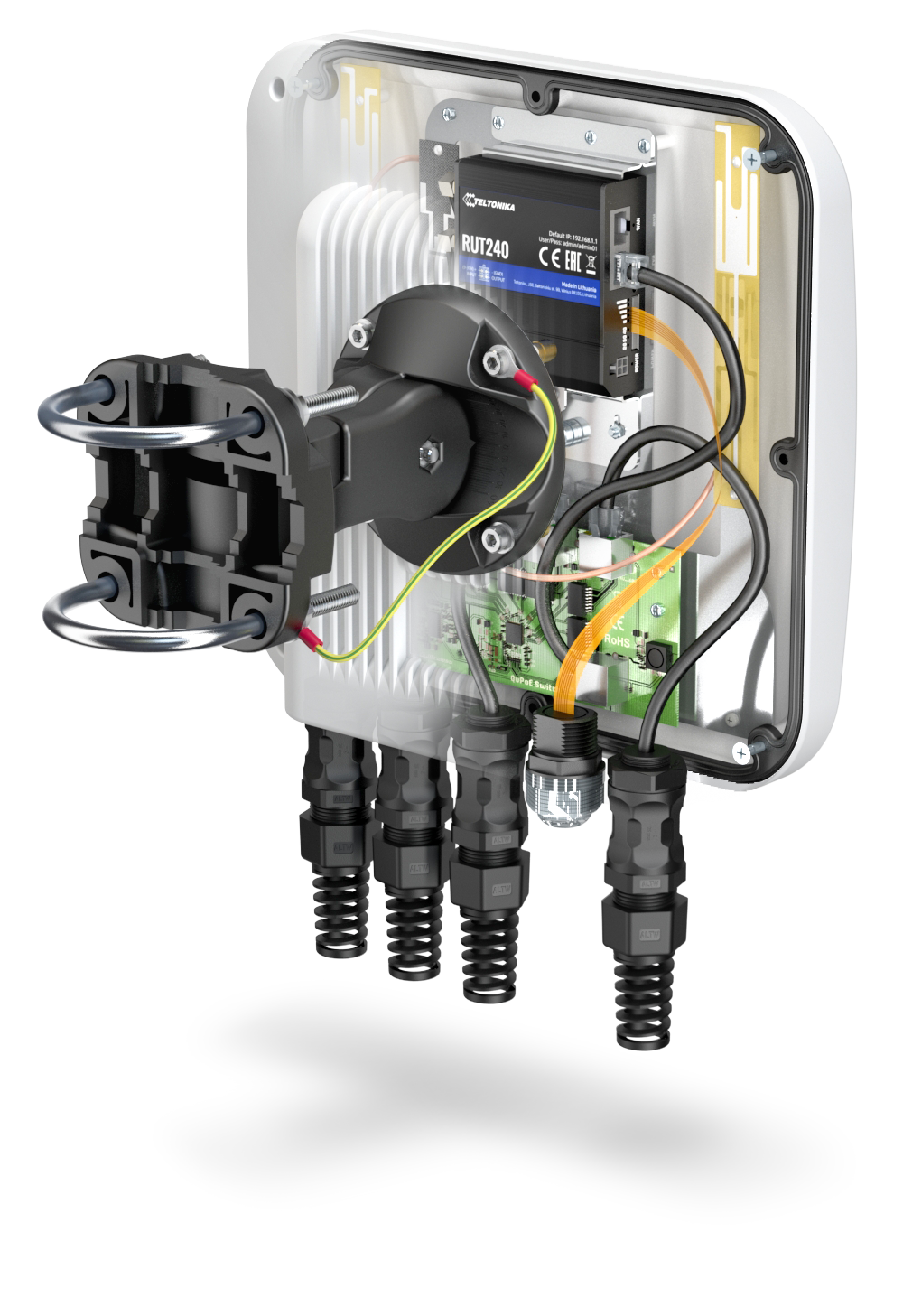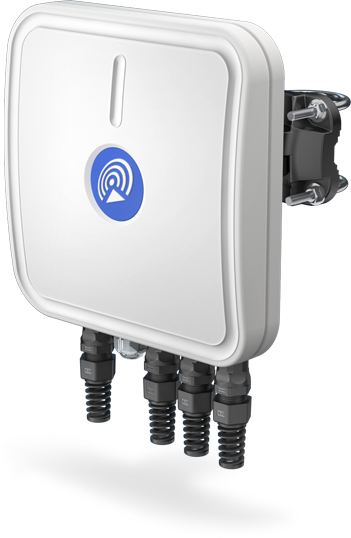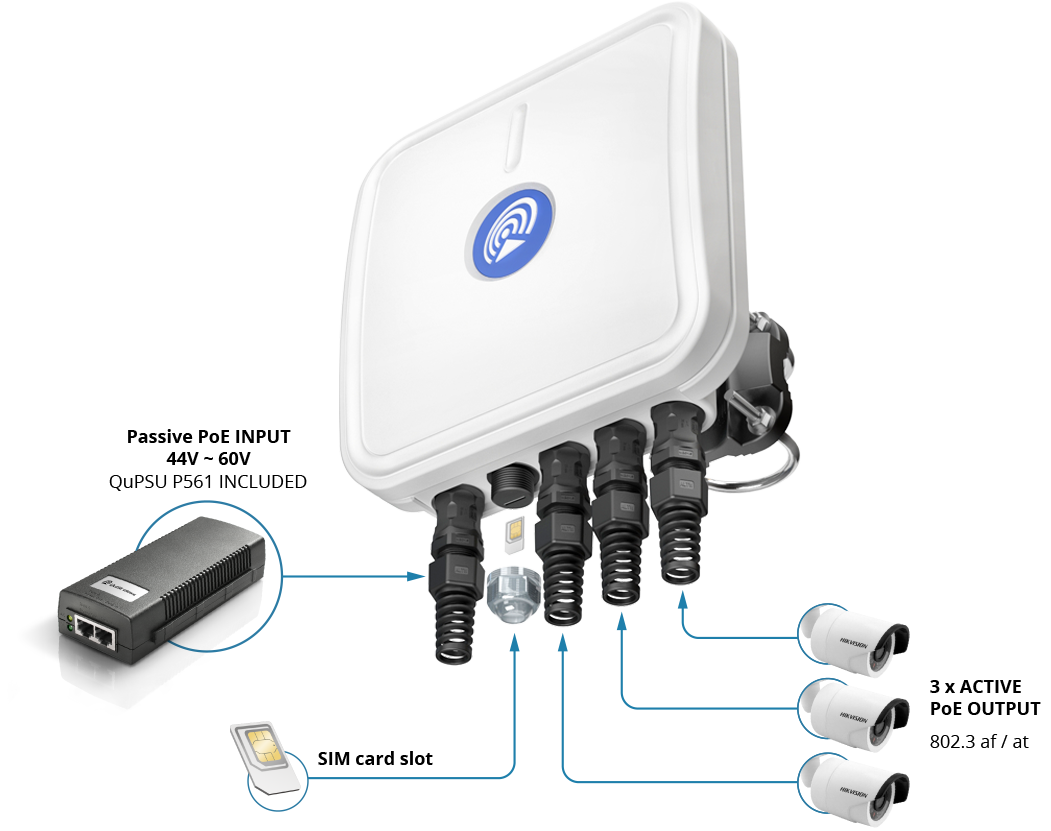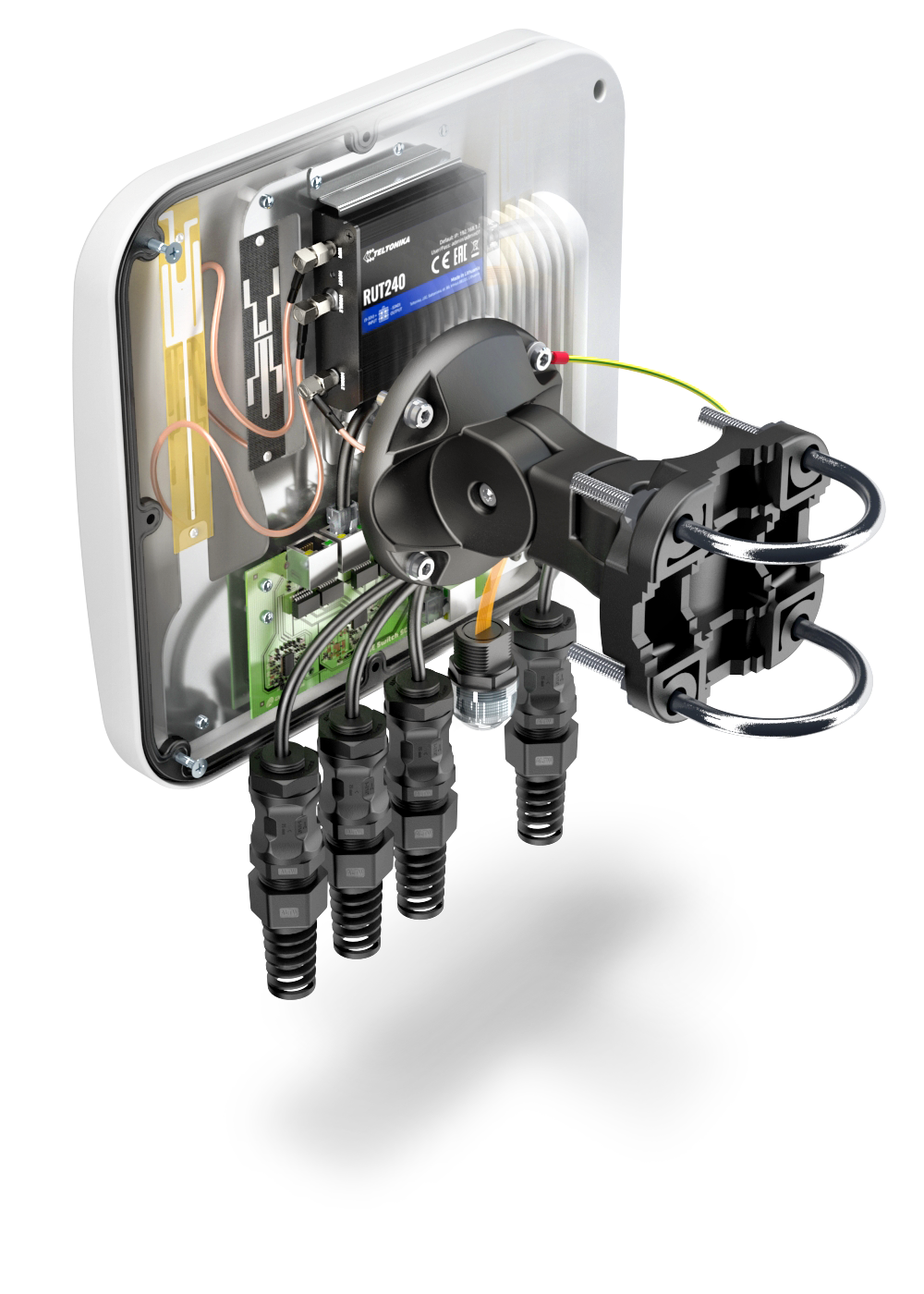 Antenna QuCam for Teltonika RUT240/RUT241
Outdoor CCTV LTE PoE gateway with embedded LTE router & PoE switch for CCTV cameras.
QuCam for RUT2xx series is a powerful outdoor industrial gateway for professional CCTV application with embedded PoE switch for up to 3x CCTV cameras and place to install Teltonika RUT200, RUT230, RUT240, RUT241 or RUT260 (not included in gateway set). QuCam for RUT241 also has integrated omnidirectional LTE and Wi-Fi antennas. The mobile router delivers high performance for mission-critical cellular communication in harsh and hazardous environments where a wide operating temperature is required. Equipped with an external SIM holder.
Why QuCam for Teltonika RUT240/RUT241
Learn more about your profit
Passive PoE input 44V ~ 60V (QuPSU P561 included)
3 x active PoE output (802.3 af / at)
Outdoor antenna works in any weather conditions, IP67
Mounting system with two planes, 60 degrees regulation
VSWR FOR WI-FI ANTENNA
VSWR FOR LTE ANTENNA
GAIN FOR WI-FI ANTENNA
GAIN FOR LTE ANTENNA
LTE from 700MHz to 900MHz
LTE from 1.71GHz to 2.17GHz
LTE from 2.3GHz to 2.7GHz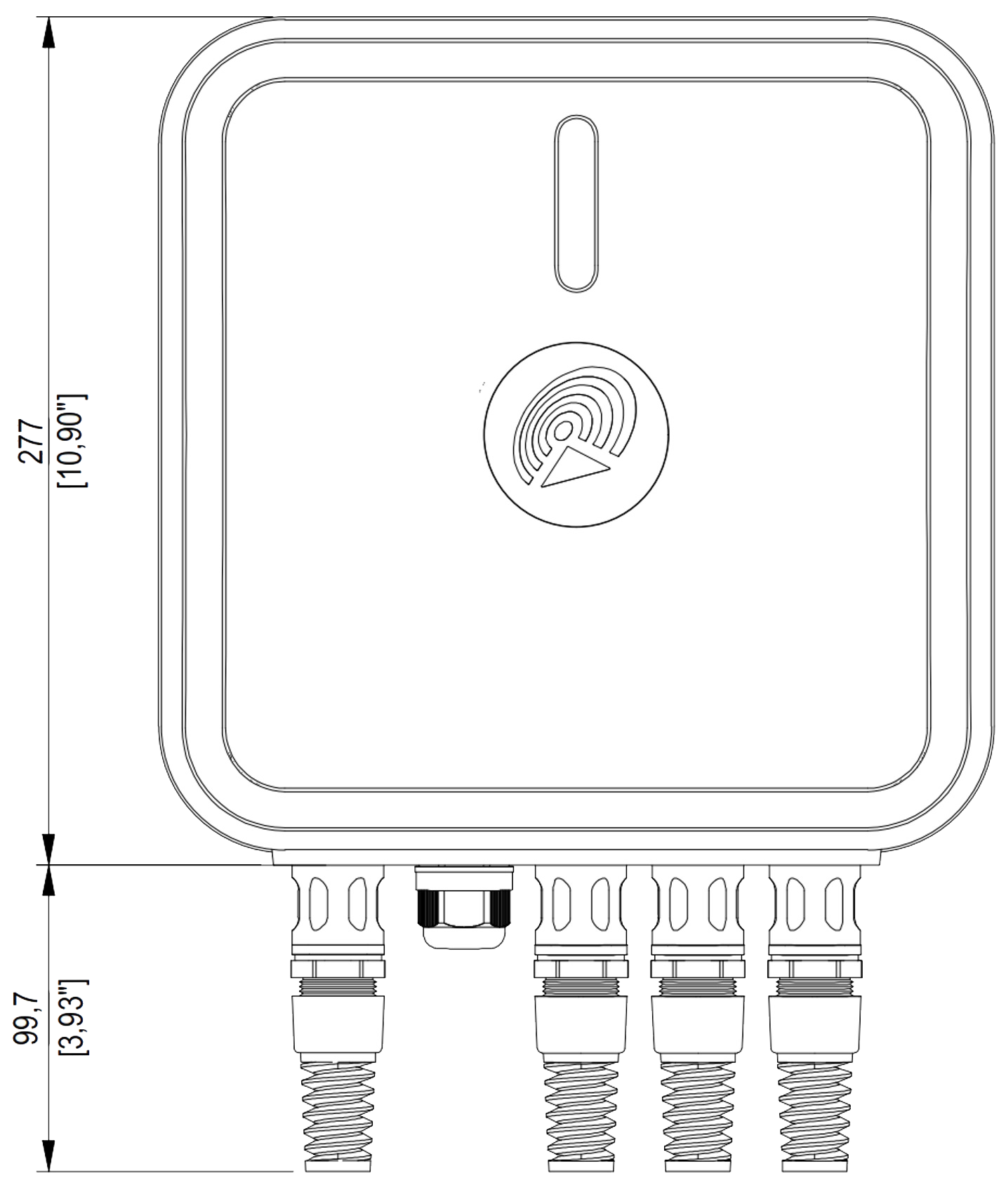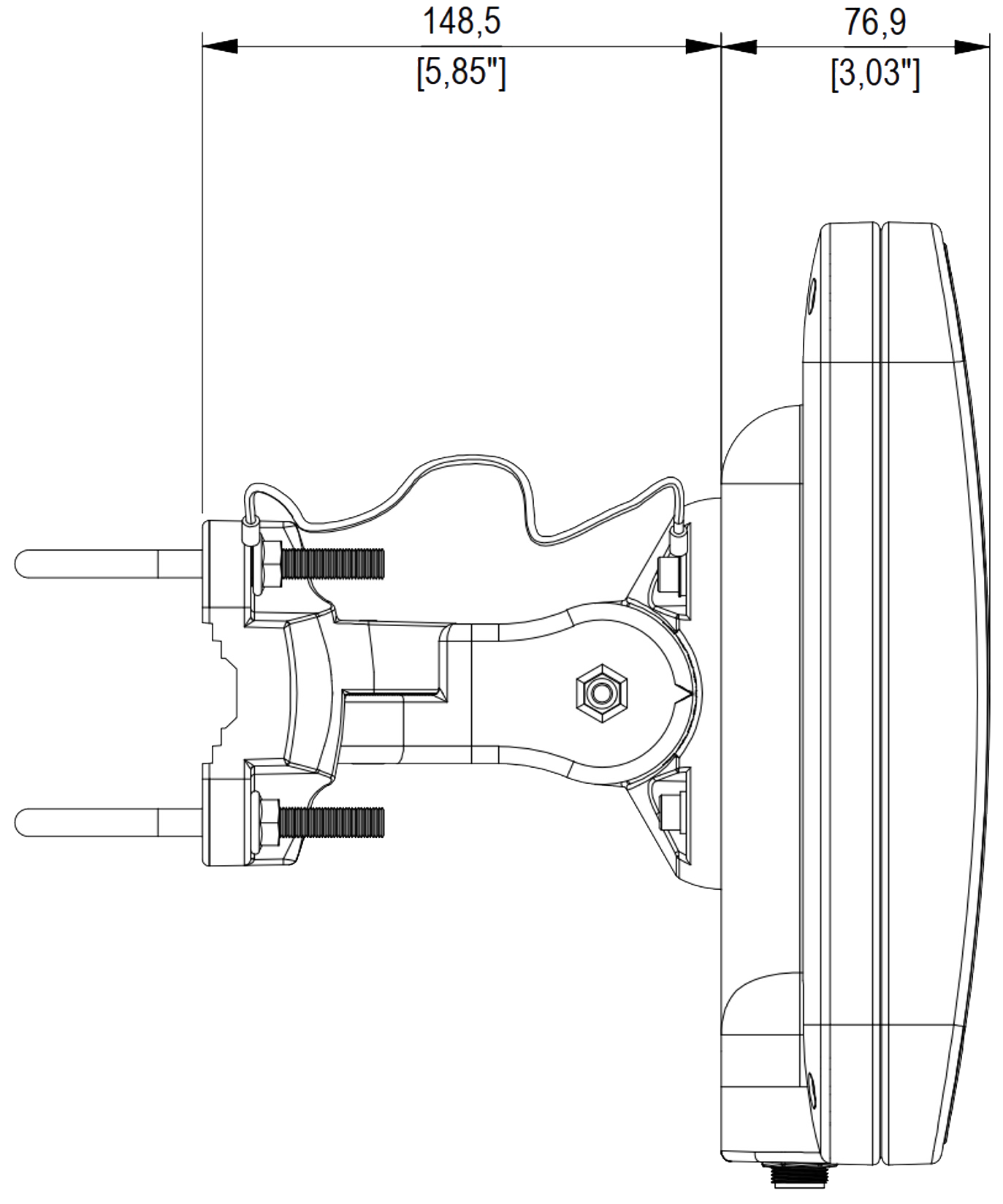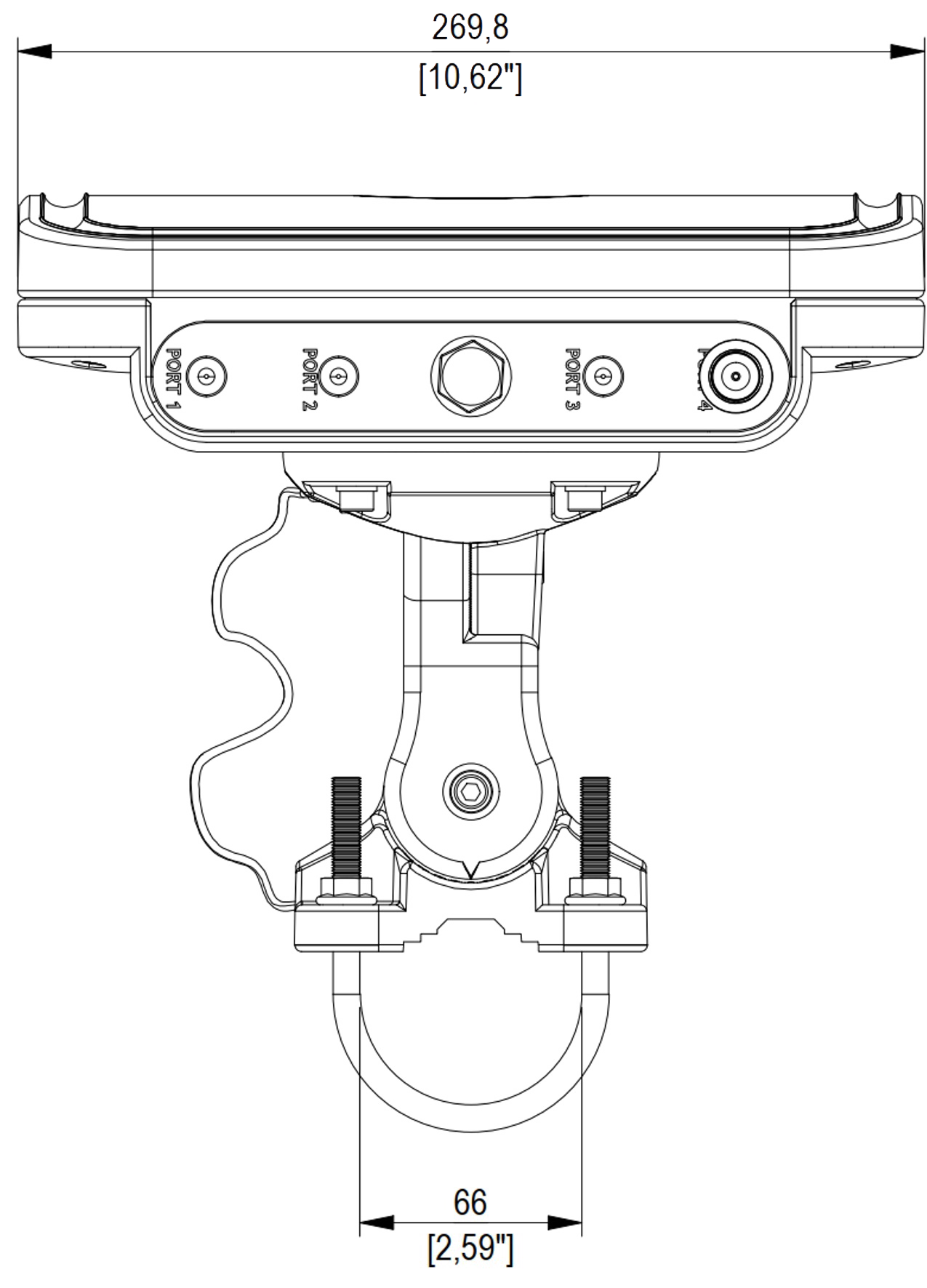 1 x
1 x
2 x
1 x
1 x
1 x
1 x
M6 X 18
2 x
M8
1 x
1 x
4 x
USE CASES
BEST SPOTS FOR YOUR ANTENNA
FREQUENTLY ASKED QUESTIONS