READY 5G/4G ROUTER DOESN'T MEET YOUR EXPECTATIONS?
BUILD YOUR OWN OUTDOOR 5G/LTE ROUTER YOURSELF!
There are a lot of internal LTE and 5G routers on the market, while there are very few external LTE/5G routers. However, if none of them meets your expectations, remember that you can always build an outdoor 4G/5G router yourself.
The biggest disadvantage of ready-made routers is that they usually have very old and slow LTE category 4 or 6 modems built in (this does not apply only to the cheapest routers). Such routers usually run slower than the internet on your mobile phone, even if you connect external antennas to them. This is because apart from the lower nominal speed in LTE category 4 modems there is no band aggregation, and in category 6 modems there is only 2 band aggregation. The second disadvantage is the general functional limitations of ready solutions (the manufacturer decides what you can set and configure). If you are not building an outdoor router for yourself, building your own router allows you to increase profitability because you offer a unique product with unique functionality.
How to build your own 5G/LTE external router?
In general, the scheme itself is simple: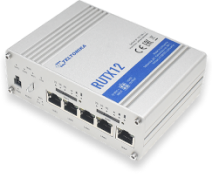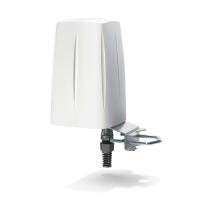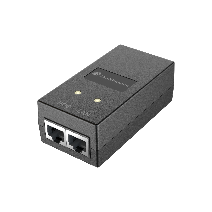 COMPLETE OUTDOOR 5G/LTE ROUTER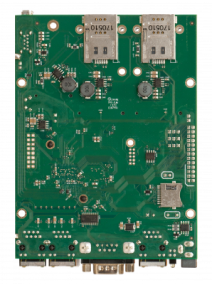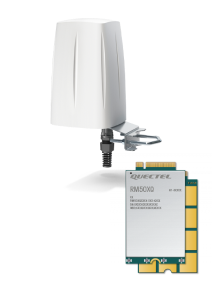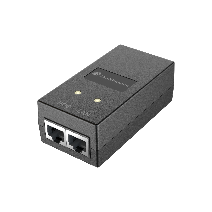 COMPLETE OUTDOOR 5G/LTE ROUTER
1. CHOOSE INDOOR 5G/LTE ROUTER OR MOTHERBOARD.
You have to choose an internal router with a wide operating temperature range (usually industrial grade routers such as Teltonika, Robustel, Digi, Cradlepoint, Sierra Wireless etc.). If you have more time and the right knowledge, especially in terms of software, you can choose a modular solution (separate motherboard, separate modem and more complicated configuration, and sometimes even installation of the right software packages). First, you choose a motherboard dedicated to network solutions, which has at least one modem slot (the latest modems use the M.2 socket, but there are also adapters on the market that allow them to be mounted in MiniPCI Express sockets, which are easier to find in motherboards). Note that 4G/5G modems use the USB interface and not every motherboard, despite having a MiniPCIe, can handle modems in them. Remember that the USB standard can be an additional speed limiter for your modem. You must have a minimum of USB 2.0 that supports a maximum of 480 Mbps half duplex. Only USB 3.0 removes the potential speed limit completely. Remember also to choose a motherboard with generally available SDK libraries (the most popular is the OpenWRT system) or with its own software (eg Mikrotik RouterOS). Such boards are produced by e.g. Mikrotik, Compex, WallysTech, CompuLab, Gateworks and many others. We also recommend choosing boards that support PoE (Power over Ethernet). Most boards support passive PoE, but if you plan to power the router from a PoE switch, you almost certainly need active PoE in the 802.3af / at standard for your outdoor 5G/LTE antenna.
If you have chosen the more difficult path, you must also choose a 4G / 5G modem that will meet your expectations (the most popular manufacturers are Quectel, Sierra Wireless, Telit, SIMCom, Fibocom). Check in advance if the modem is supported by the operating system you are using on the motherboard (sometimes it is enough to support the chipset on which the modem is based, but in this case it is better to look for information on online forums If you mainly care about speed, pay attention to what bands are aggregated by the operator mobile base station with which you will connect and choose a modem that can aggregate these bands. Note that each LTE modem from Category 6 aggregates bands, but only in selected pairs. The fact that the modem supports e.g. 10 bands doesn't mean that it can aggregate them in any configuration of pairs of bands. If one modem does not give you the expected bandwidth, remember that you still have the option of using more modems (thus you need to have more services / SIM cards) and bonding functions (of course, you must first select a motherboard that supports at least 2 modems). There are solutions on the market in which up to 6 or more modems are connected at once. They are used especially for online streaming in places where 4G networks are overloaded.
If you plan to connect an external outdoor 5G/LTE antenna to your router, remember that the optimal parameters of signal level, connection stability and speed will be obtained when your router is mounted inside the antenna housing. Thanks to this, you eliminate almost completely large signal losses that occur on coaxial antenna cables. In addition, instead of, for example, 4 antenna cables necessary for MIMO 4x4 modems, you connect only an Ethernet cable, which will additionally provide power to the router via PoE (Power Over Ethernet). We recommend LTE / 5G QuWireless antennas with a place for mounting electronics.
If you have selected a ready internal router, select the manufacturer and model in our search engine, and you will see dedicated antennas. If you are building a router based on a motherboard and modem, select Motherboard 4G/5G in our search engine and you will see outdoor 5G/LTE antennas with space to mount motherboards using universal mounting feet.
Remember that QuWireless offers and designs multi-system antennas to order, so that one housing can contain, for example, outdoor 4G / LTE, 5G, Wi-Fi, Bluetooth, GPS, LoRaWAN antennas and others, as well as the electronics of your choice.
SEARCH PRODUCTS
FIND THE BEST SOLUTIONS FOR YOU