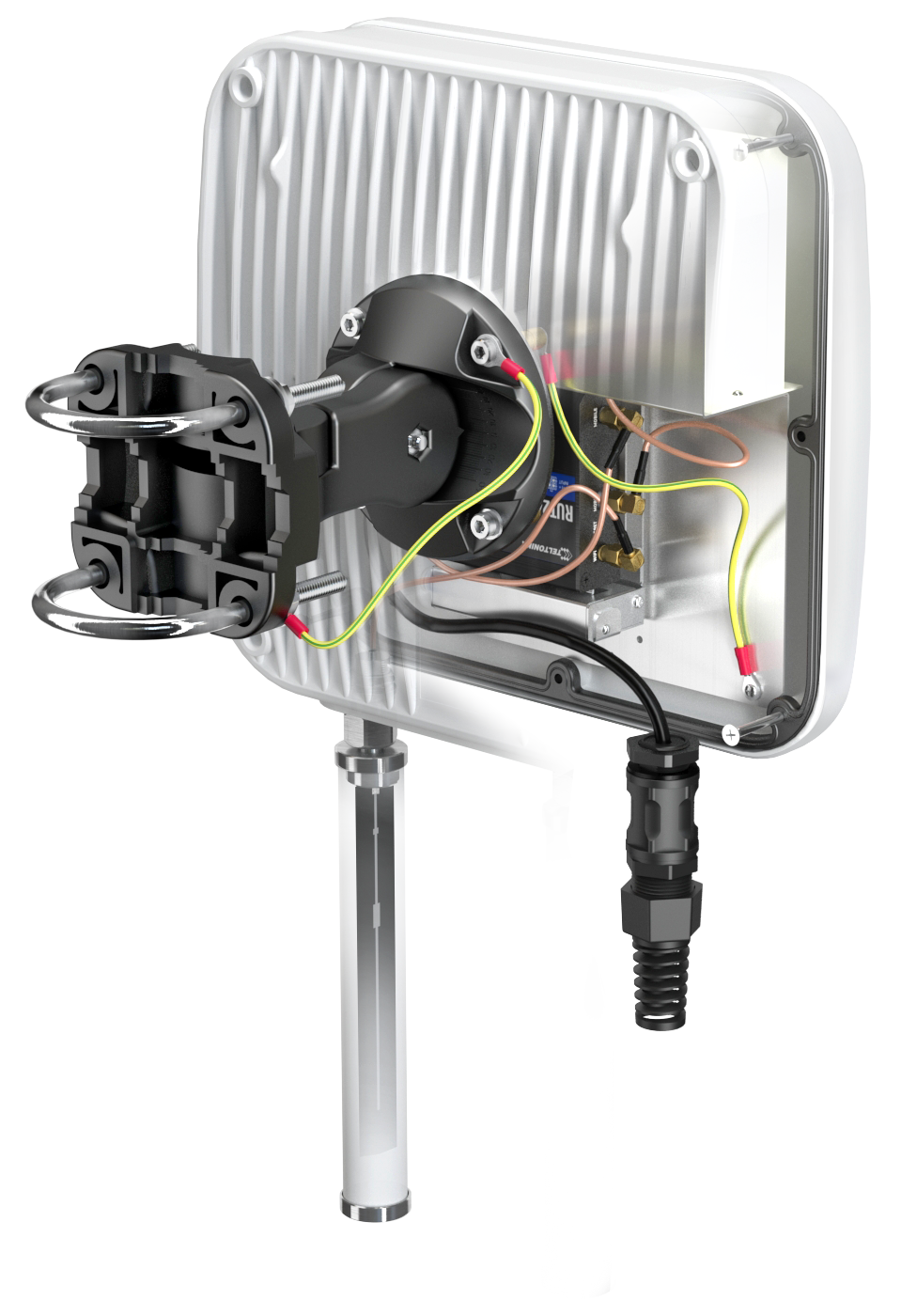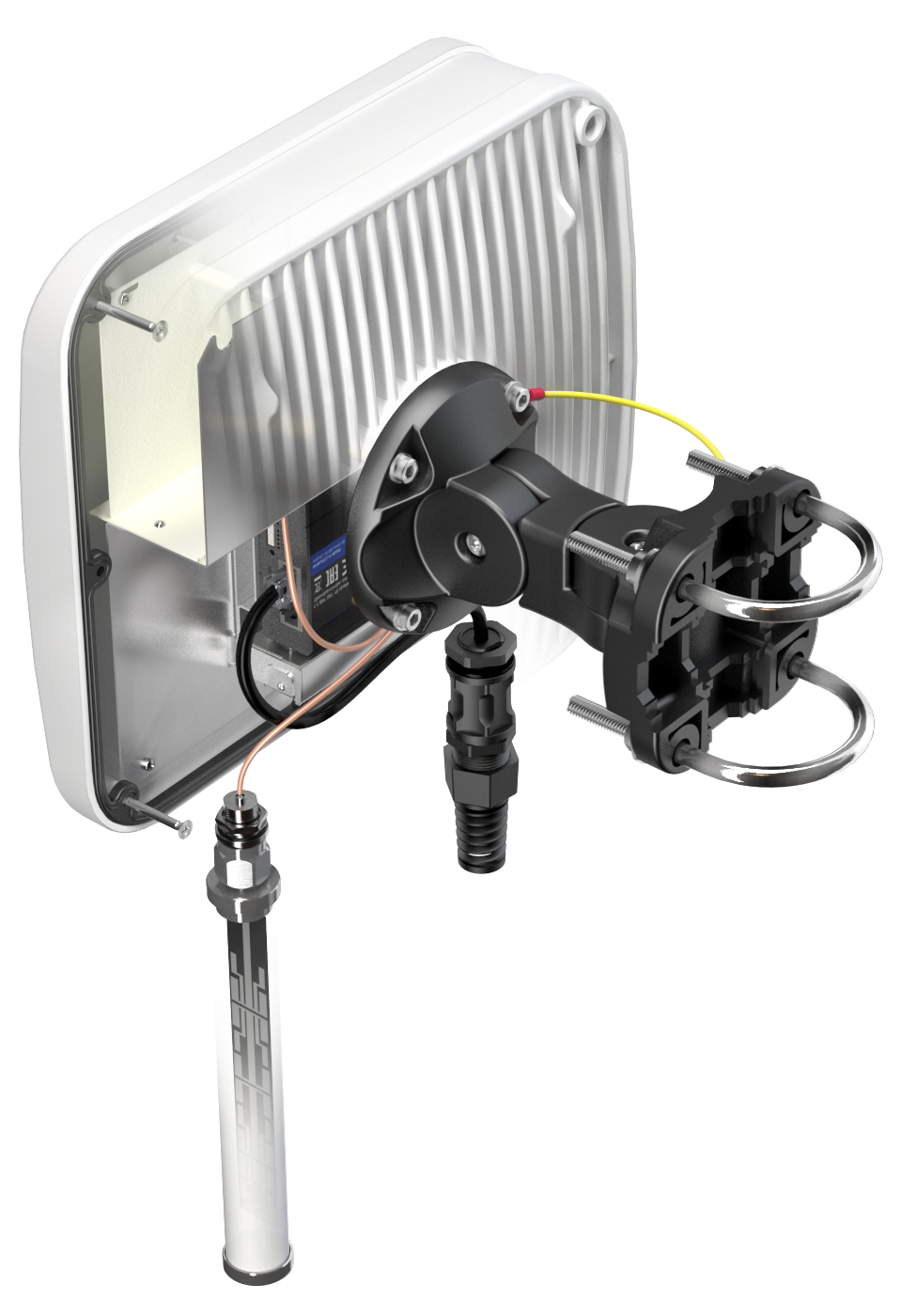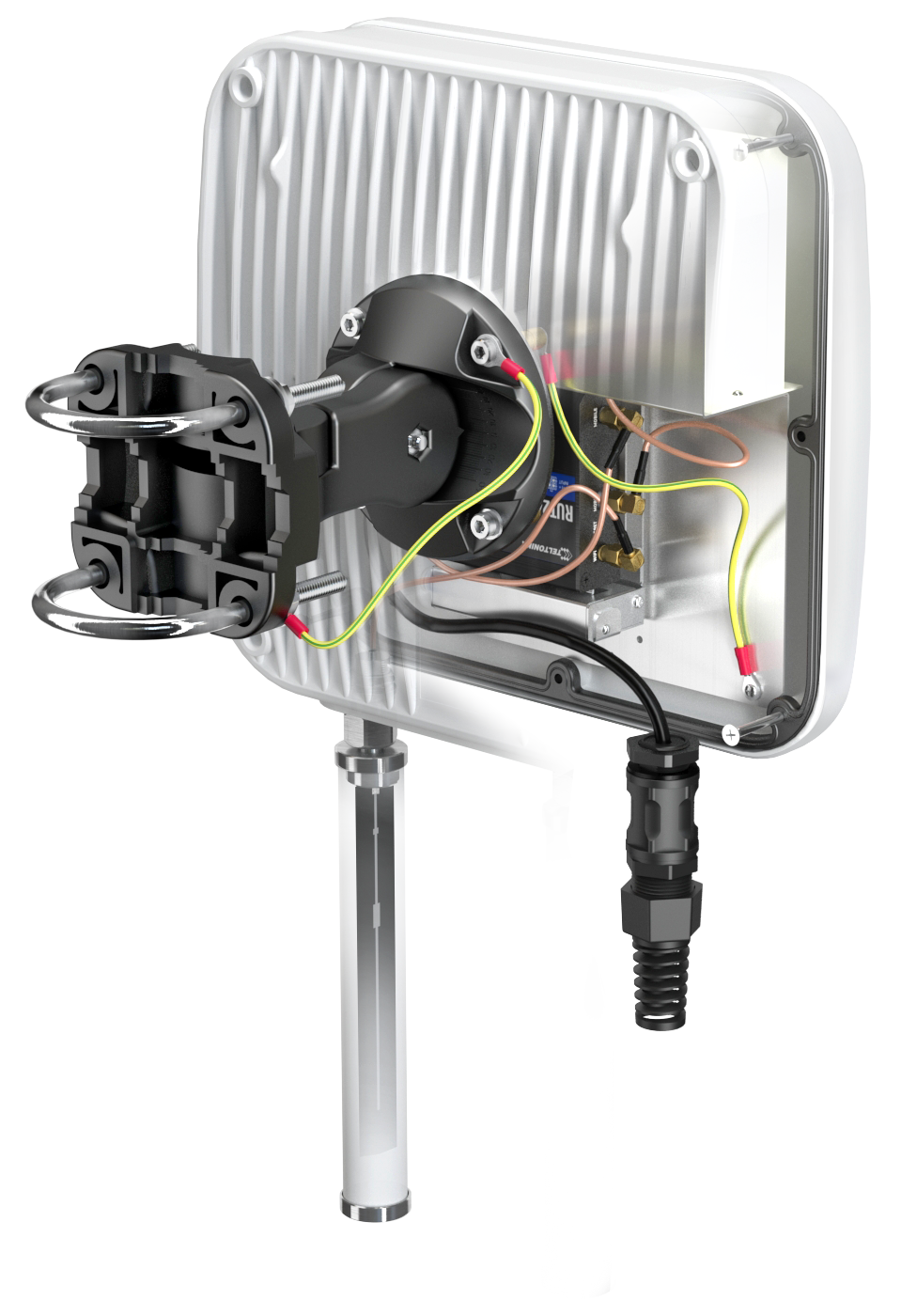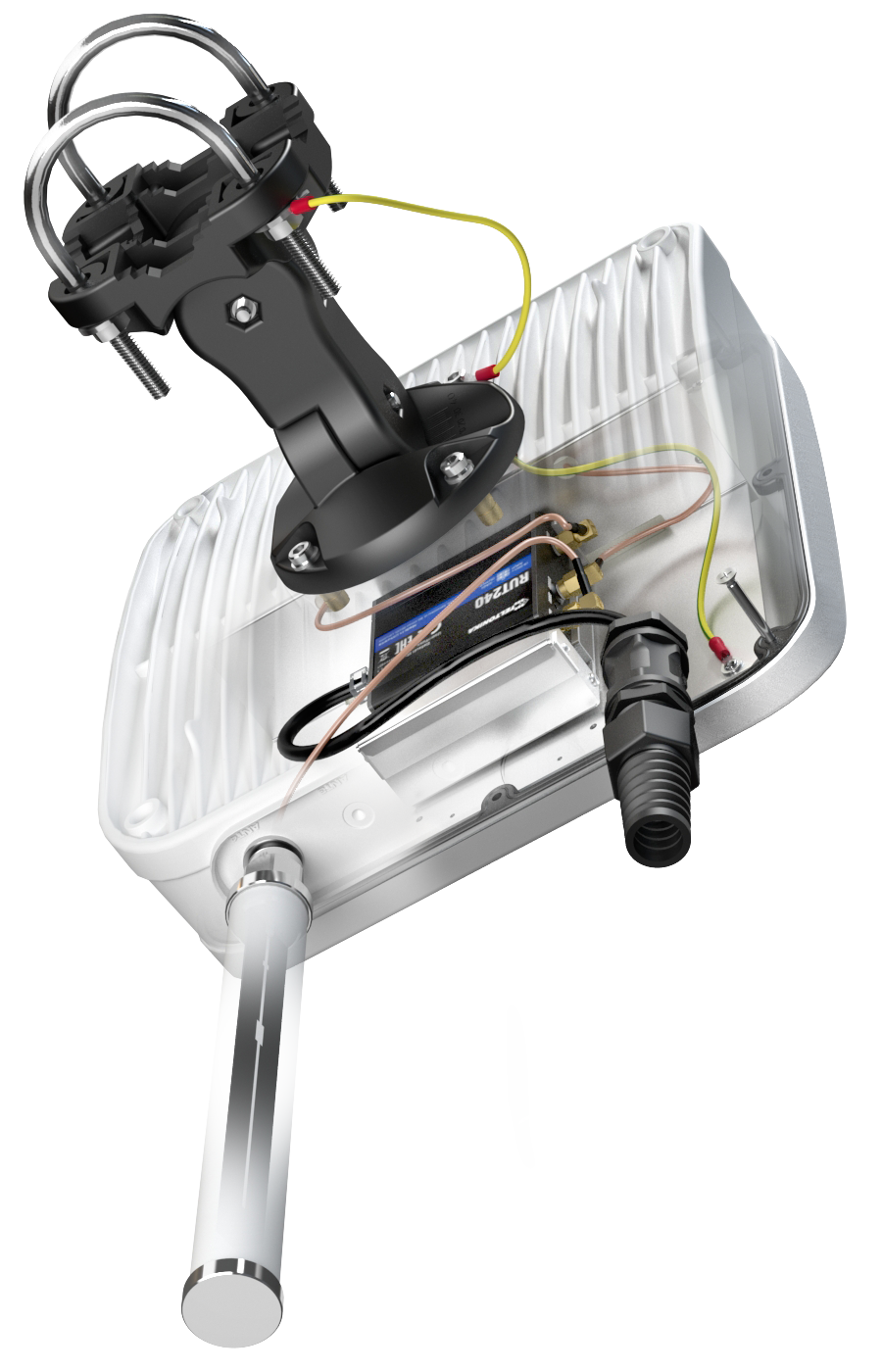 Integrated outdoor multi band high power LTE directional antenna + outdoor Wi-Fi omni antenna + place to install Teltonika RUT260/RUT241/RUT240/RUT200/RUT230 (All-in-one)
QuMAX offers the most powerful directional LTE antenna of all QuWireless antennas. It is dedicated to connections with long distance to base station. It is designed to have Teltonika RUT260, RUT241, RUT240, RUT230 or RUT200 router installed inside IP67 enclosure. It is the first choice for fixed installations in industrial environment. It has embedded also outdoor Wi-Fi omni antennas.
NOTE: For RUT230 one LTE antenna is unplugged.
Why QuMax for RUT2xx
Learn more about your profit
Outdoor antenna works in any weather conditions, IP67
Antenna perfectly matched with the router
VSWR for LTE antenna
VSWR for Wi-Fi antenna
Gain for LTE antenna
Gain for Wi-Fi antenna
LTE from 700MHz to 900MHz
LTE from 1.71GHz to 2.17GHz
LTE from 2.3GHz to 2.7GHz



1 x
4 x
M4 x 40
1 x
QuRJ45
x1
Antennas Wi-Fi
1 x
4 x
M8
1 X
8mm wrench
2 x
4 x
M6 x 18
4 x
1 x
USE CASES
BEST SPOTS FOR YOUR ANTENNA
FREQUENTLY ASKED QUESTIONS