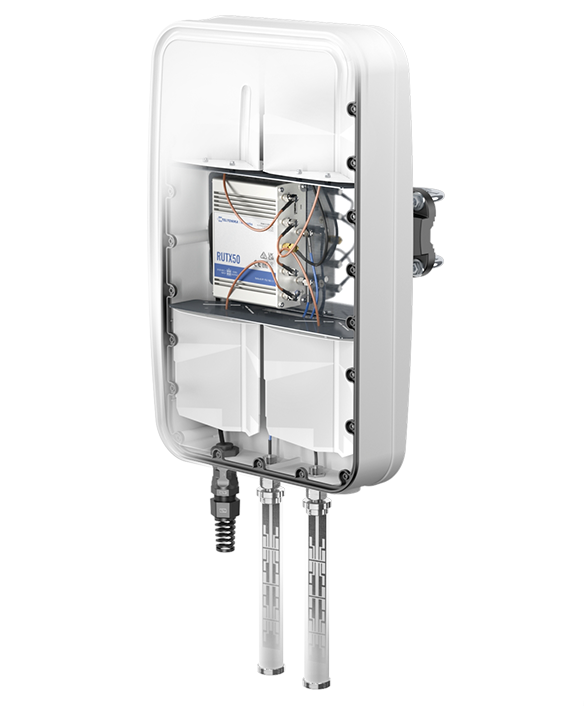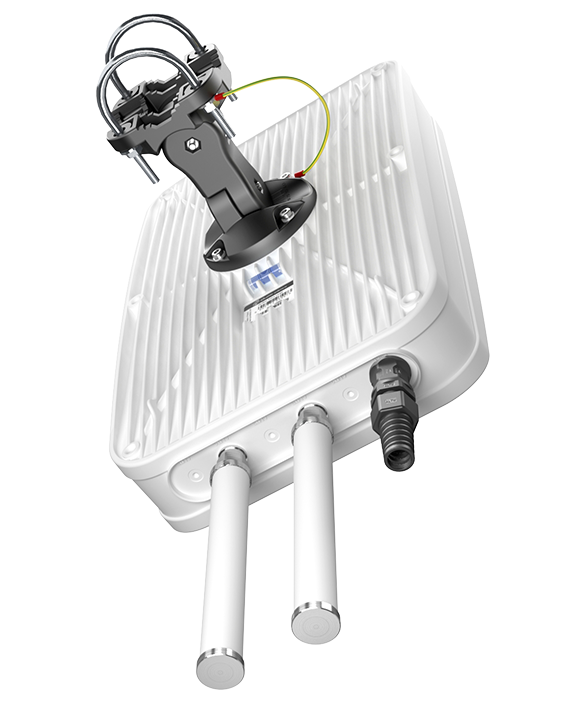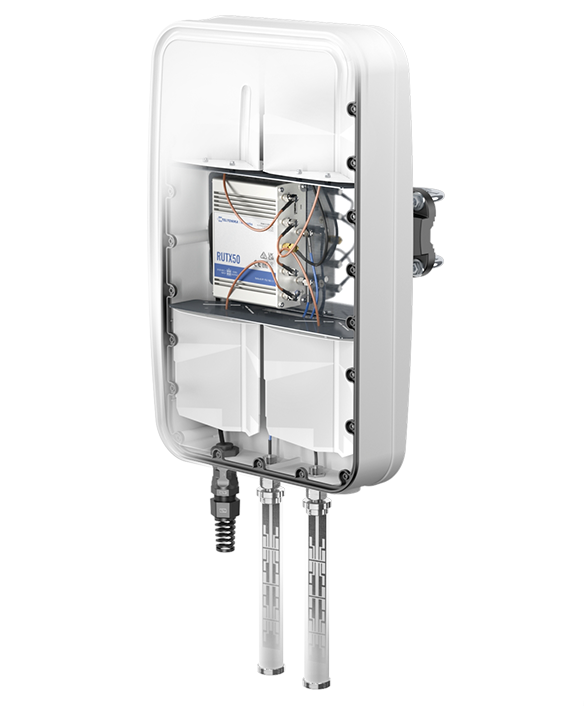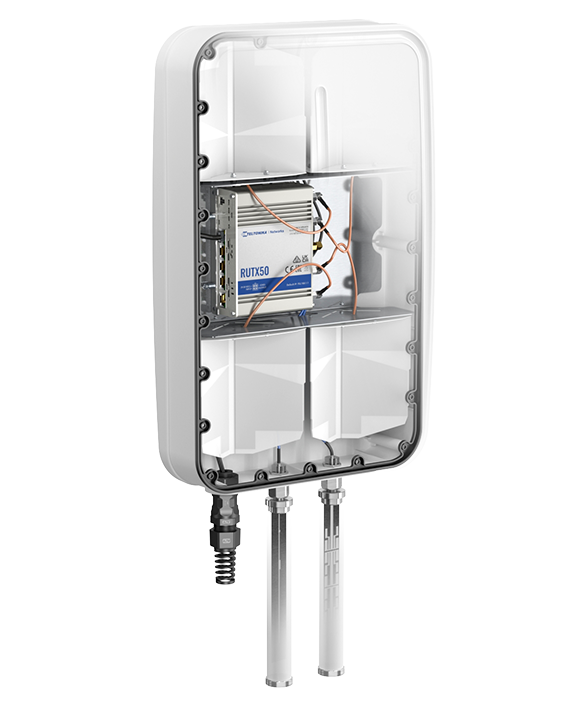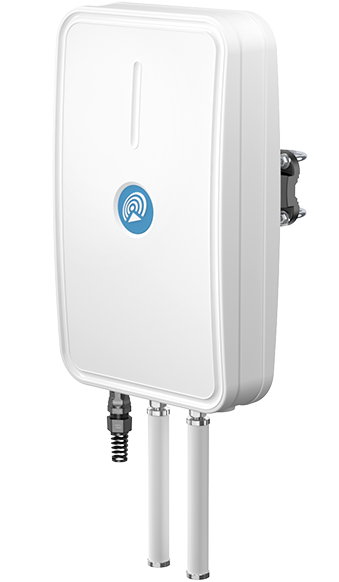 QuMax Omni for Teltonika RUTX50
INTEGRATED MULTI-BAND LTE & 5G OMNI ANTENNA + Wi-Fi ANTENNA + GPS + PLACE TO INSTALL TELTONIKA RUTX50 (ALL-IN-ONE)
QuMax Omni is a 5G omnidirectional MIMO 4x4 antenna for the Teltonika RUTX50 router. The antenna covers a wide frequency range from 617MHz (Band71) to 3.8GHz. Apart from 5G, also Wi-Fi and GPS antennas are included, which means you get an all-in-one solution for your RUTX50.
Additional router compartment inside the housing creates a variety of new outdoor (IP67) scenarios. It is recommended for moving applications, like trains, buses, yachts or campers, but also to improve signal quality in rural areas.
NOTE! The antenna doesn't support B 32 band and n 77 above 3800 MHz band!
Why QuMax Omni for Teltonika RUTX50
Learn more about your profit
Antenna perfectly matched with the router
Outdoor antenna works in any weather conditions, IP67
VSWR for LTE antenna
VSWR for Wi-Fi antenna
Gain for LTE antenna
Gain for Wi-Fi antenna
5G/LTE from 650MHz to 950MHz
5G/LTE from 1.71GHz to 2.5GHz
5G/LTE from 3.3GHz to 4.0GHz
5G/LTE from 4.5GHz to 5.5GHz



QuMax Omni for Teltonika RUTX50
1 x
1 x
1 x
QuRJ45
2 x
1 x
8mm wrench
1 x
4 x
M6 x 18
4 x
4 x
M8
6 x
M3
5 x
M4 x 40
USE CASES
BEST SPOTS FOR YOUR ANTENNA
FREQUENTLY ASKED QUESTIONS