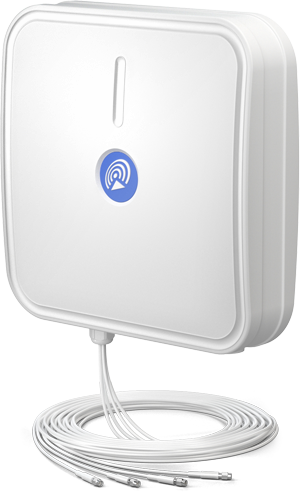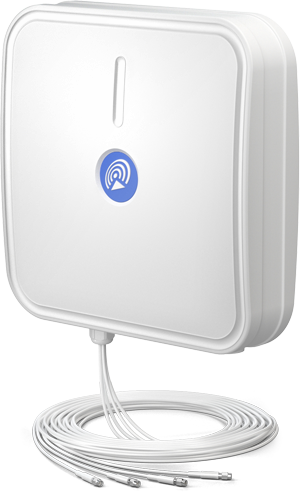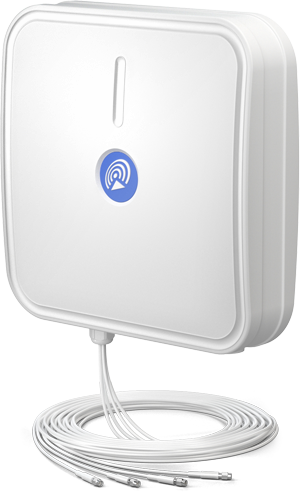 Directional High Power multiband 5G/LTE MIMO 4x4 antenna
QuPanel 5G/LTE directional MIMO 4x4 high gain antenna is predicted for 5G and 4G LTE mainly, but is compatible with 3G and 2G as well. The antenna improves the signal in rural/suburban and locations where the mobile signal is weak. That antenna is predicted to be installed on the buildings (on the pole or on the wall). Due to very wide working frequency range, the antenna is universal client for 5G bands n77, n78 and LTE bands like LTE700 / 800 / 1800 / 1900 / 2100 / 2300 / 2600 / 3400 / 3800. It's compatible with Teltonika and other MIMO 4x4 5G / LTE / 3G / 2G modems and routers.
Check out the new, ultra wide 5G Global antenna.
Why QuPanel 5G/LTE MIMO 4x4
Learn more about your profit
Outdoor antenna works in any weather conditions, IP67
Mounting system with two planes, 60 degrees regulation
VSWR
Gain
Port 1&3 700MHz to 900MHz
Port 1&3 1.71GHz to 2.17GHz
Port 1&3 2.3GHz to 2.7GHz
Port 1&3 3.3GHz to 3.8GHz
Port 2&4 700MHz to 900MHz
Elevation
PORT 2&4 Azimuth
Port 2&4 1.71GHz to 2.17GHz
Port 2&4 2.3GHz to 2.7GHz
Port 2&4 3.3GHz to 3.8GHz



1 x
1 x
4 x
M6 x 18
4 x
4 x
M8
2 x
1 x
FREQUENTLY ASKED QUESTIONS